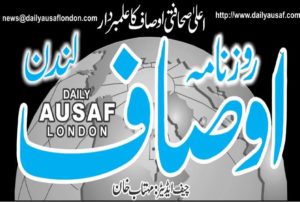 This interview appeared in the Daily Ausaf on January 2nd, 2019. Muhammad Qasim talks about how he has been seeing Allah (SWT) and Prophet Muhammad (PBUH) in his dreams since he was 12 or 13 years old. He mentions that overall, his dreams emphasize on doing Dhikr and Tasbeeh and avoiding Shirk. Whoever does this will receive the blessings and mercy of Allah (SWT). Another big topic of Qasim's dreams is the state of Pakistan and the Pakistan-India war that is to come. He states that eventually, Pakistan will become a prosperous country and a super power.
For the detailed information about Muhammad Qasim and his dreams, check out the article here.
Link to article on front page of newspaper is here.